Best Cheap Gaming PC 2021
Building a cheap gaming PC doesn't have to break the bank! With thousands of hardware options out there it can be hard to find a budget gaming PC that will play the games you want it to with the performance that you want, with a price tag that you can afford. This guide will show you how to build a affordable budget gaming PC, that will stream the latest PC games on medium, high and ultra-high settings (on 720p, 1080p, or 1440p) with excellent frame rates and performance!
Here is a build guide that will show you how to build a budget gaming PC, that can run all the top PC games of 2020-2021 on a 1080p monitor from med-max settings, with good FPS (frames per second).
By building this budget gaming computer yourself, you cut down on the costs of pre-built systems, so you can take those savings and get better hardware to pack even more performance into your gaming system!
So if your ready to roll up your sleeves and get building your budget gaming PC, read on to see what hardware you need, to build a high performance gaming PC on a budget!
---
---
I. Cheap Gaming PC Overview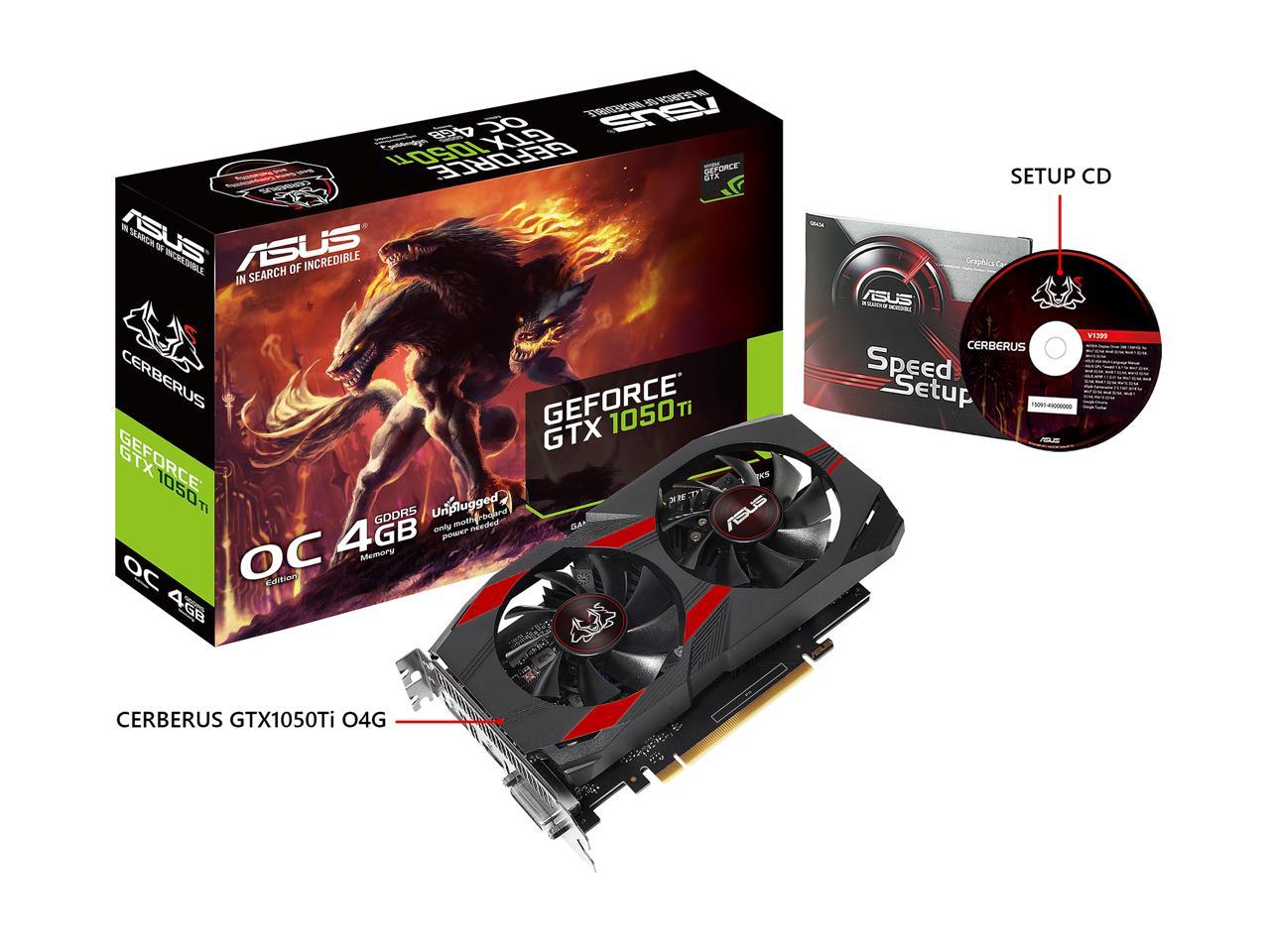 Sure its great to to build a gaming pc that costs thousands of dollars, with a thousand dollar graphics card, the latest 50 core CPU, a pc case that looks like a real life transformer, and an RGB lights show that makes new years fireworks look like children's magic show…but the fact is you can still build a gaming pc that will play your favorite games at high settings, without putting a huge dent in your wallet.
If your reading this guide and you want to play most newer PC games, on a 1080p monitor, on med-high settings with decent FPS… Follow this guide, and build a high performance cheap gaming pc, on a budget of around $800CAD or $600USD.
This build may not have liquid cooling, or a fancy tempered glass case with RGB disco lights…What it does have is affordable computer parts, by my favorite brands, assembled to deliver you an gaming experience on a budget, that will knock your socks off!
The GTX 1050 Ti 4GB and intel i3-10100 will let you play with Max graphics settings, on a 1080p monitor, less demanding games such as: Valorant, Destiny 2, Dota 2, World of Warcraft, Final Fantasy XIV, Apex Legends, Fortnite, League of Legends, and Rocket League. Or play med-high settings, with decent FPS on more demanding games such as: Cyberpunk 2077, Microsoft flight simulator 2020, GTA, RUST and more.
If you want slightly more performance swap 1 or 2 parts to the CPU or GPU upgrades listed below, and get the FPS you want for 1080p-1440p on140-240Hz Monitors, whatever your budget is.
---
1. Full Parts List
full list of all parts for this cheap gaming pc build
Why isn't Windows included in the Price?
For the purposes of this build windows isn't included because you may be able to re-use the license key from your old windows 7 / windows 10, cheap Windows license from a third party provider, use linux, or just install windows for free and use it inactivated (yes you can do this)
You can also Buy Windows 10 on our website for $50-$75 with a 1 year warranty.
---
2. Watch me Build this PC
---
2. Expected Performance from this Cheap Gaming PC
Check out the 1050 TI Game tests video below, it will give you a good idea of the performance you can expect on over a dozen games. Basically the core build above, without any upgrades will run:
Max graphics settings, on a 1080p monitor, with less demanding games such as: Valorant, Destiny 2, Dota 2, World of Warcraft, Final Fantasy XIV, Apex Legends, Fortnite, League of Legends, and Rocket League.
Med-high settings, with decent FPS on more demanding games such as: Cyberpunk 2077, Microsoft flight simulator 2020, GTA, RUST and more.
Keep in mind the goal of this cheap gaming pc build, is to play pretty much all the newest pc games in 1080p, with decent fps, on a standard 60-90Hz monitor. If you want to max out the FPS in 1440p on a 240hz monitor then you should consider upgrading the core build, with an adequate upgrade listed on this guide.
FPS vs Monitor Hz (aka refresh rate)
You don't need to read an essay to understand FPS and monitor hz (but if you do here is one).
Essentially FPS (Frames Per Second) measures the combined power of your CPU and GPU, to render graphics from games. Some games are coded to use more CPU, and others place a heavier burden on your (GPU), so FPS on different games is always going to be different.
The Hz or refresh rate of your monitor is basically the amount of times per second your monitor can redraw the screen (60Hz = screen can redraw 60 times per second.
If you have too good a monitor (with high hz) then your system has to have an equal or higher FPS, otherwise it will cap the FPS displayed on your monitor and your system won't fully utilize your monitor Hz, which is a waste!
---
4. GTX 1050 Ti Game Tests Video
---
---
II. Optional Upgrades
Sure Your on a budget right now, but you might want to get a better graphics card, maybe a faster cpu down the road or add some rgb lights for dazzle, and you shouldn't have to buy a whole new computer. Well the best part about this build is it supports upgrades! You can upgrade 1-2 parts and go from 40-140FPS on 1080p-1440p with ray tracing if you want. It gives you the flexibility to improve your gaming system later.
---
a) Upgrade 60+ FPS with i5 and GTX 1660
CPU
Intel Core i5-10400F 6-Core 2.9 GHz
View USA
View Canada
GPU
ASUS GeForce GTX 1660 Super Overclocked 6GB Dual-fan EVO Edition
View USA
View Canada
swap the CPU and GPU to these, and get 60+FPS on the latest PC Games including: Cyberpunk 2077, PUBG, Fortnite, COD Warzone, RUST, Battlefield V, The Witcher , etc
GTX 1660 Super Game Tests Video
---
b) Upgrade120+ FPS with i7 and RTX 2060
CPU
Intel Core i7-10700K Comet Lake 8-Core 3.8 GHz
View USA
View Canada
GPU
ASUS GeForce RTX 2060 OC 6G GDDR6 Dual-Fan EVO Edition
View USA
View Canada
swap the CPU and GPU to these, and get 120+FPS on the latest PC Games including: Cyberpunk 2077, PUBG, COD Warzone, RUST, Battlefield V, Fortnite, The Witcher , etc
RTX 2060 Game Tests Video
---
c) Upgrade 140-240FPS with i9 + RTX 3060 +32GB RAM
swap the CPU and GPU to these, and get 140-240+FPS on the latest PC Games including: Cyberpunk 2077, PUBG, COD Warzone, RUST, Battlefield V, Fortnite, The Witcher , etc
RTX 3060 Ti Game Tests Video
d) Upgrade | Tempered Glass Case
If you want to possibly add RGB in the future maybe as more funds come in, these are the best value cases I've found that also look amazing. Both cases use as much metal as possible, and include front mesh which is essential for good air flow and cooling, the sides are also easy to open to tinker with hardware and add upgrades.
Thermaltake S100 Tempered Glass Black Edition Micro-ATX Mini-Tower Computer Case. One side tempered glass with magnetic close, easily swings open to upgrade. Mesh front. | USA Link
Thermaltake Core G21 Tempered Glass SPCC ATX Mid Tower. This case has both sides real tempered glass so cable management is important. Pair with a fully-modular power supply and some RGB is recommended | USA Link
---
III. Cheap Gaming PC System Breakdown
There are a variety of computer hardware brands to choose from. This guide really benefits from my 7+ years as a tech building and repairing gaming pcs. The components used in this cheap gaming pc build guide, are parts I use regularly in gaming pc builds, and have proven the best value, and most reliable hardware I've been able to find, after trying countless other hardware options over the years.
Read on to find out why I picked these specific PC components from these select brands…
a) Case | Fractal Design
Fractal design is a Swedish company, known for producing premium, high end pc cases, among the best in the world! Fractal cases utilize the highest quality materials, expertly constructed into the most durable and effective designs I've ever seen. I'd argue you won't find a better quality case anywhere in the world, at a competitive price point.
The Fractal Design Core 1000 USB 3.0 is a new line from Fractal, designed to reach the budget pc market. It has a filtered mesh front, which is a must for good air flow, quality metal construction, and of course USB 3.0 just like the more expensive cases. The reviews on this case provide nothing but praise, for it's great value and construction.
b) Motherboard | MSI or Asus
Everyone knows about MSI, if you don't you must have been living under a rock. I've installed the MSI Pro Series H310 in more then a few computers and they've worked without error every single time. MSI is a well known computer hardware manufacturer, and my second favorite brand, right next to ASUS. In Fact the motherboard upgrade I recommend in this build, switches instead to an ASUS motherboard. Honestly I like both MSI and ASUS, and I find both brands to manufacture quality motherboards.
c) Processor | Intel Core vs AMD
Intel! Intel! Intel! I don't care if AMD has cheaper cpus…every single intel cpu i've installed has lasted longer then I needed it to, before upgrading it several years later. Intel CPUs are built better, last longer and perform better then AMDs, in my 7 years of being a tech. I get it AMD cpus are cheaper, and 20 ULTRA CORE makes gamers wet their pants with excitement, I just don't care! I won't sacrifice quality to save a few bucks and I'll always choose Intel over AMD. To be honest single core performance is more important in gaming anyway.
d) GPU | ASUS and Nvidia
Asus is the manufacturer of the Video card, while Nvidia is the manufacturer of the chipset used inside the GPU card. There are two main chipset brands Nvidia and AMD. As usual Nvidia is the better quality while AMD is the better price. I always choose Nvidia GPUs because they are designed better and have less issues. I have built hundreds of gaming pcs, and have personally experienced with countless AMD GPUs: bugs, glitches, and other issues. I've spent hours trying to rollback a faulty new AMD driver, tweak some obscure setting or update AMD firmware, to fix some stupid glitch that makes the video card unusable. Search the internet and you'll find thousands of complaints about AMD bugs and issues…trust me its just not worth the $50 you save on an AMD GPU. On the other hand I can pop in an Nvidia GPU and it works EVERY SINGLE TIME 10/10 just plug it in, and its good-to-go! I don't care if your AMD GPU is awesome, I've had way to many problems with AMD GPUs and if I recommended a brand with that many issues to anyone, I wouldn't sleep good at night.
e) SSD | Kingston and AData
The rotating metal disc of the old hard disc drives is long gone, hail the SSD! Like a USB flash drive, an SSD operates memory that runs off a chip. Because there's no spinning disc, SSDs are on average 300%-500% faster then an old HDD (Hard Disc Drive), the only downside being that when SSDs fail, they do so more abruptly than old HDDs, which would degrade more gradually (so just backup your stuff). An SSD can turn nearly any decade old computer into a pretty fast one (I put one in my mothers 2009 iMac and it runs as fast as a 2015 model for basic tasks now).
Most SSDs are pretty similar in terms of performance, hardcore gamers might find minor differences in load speed tests, but in my experience there's often very little difference in performance as long as you go with a reliable brand. For a budget build I recommend Kingston, Western Digital or ADATA, because they are reliable and provide the best value. Kingston is more well known than ADATA, while both are about equal in price and performance. Yes Samsung SSDs are nice, and may last a bit longer, but they are expensive and poor value for a marginal performance upgrade; definitely not for a budget build.
My own personal Rig uses a 250GB ADATA m.2 to run my system (because its faster) with a 1TB aDATA 2.5″ SSD for storing my big games library and I've had no issues. I've installed many Western digital, Kingston and ADATA SSDs in many PCs and they perform just as well as any other SSD.
f) RAM | Corsair
When it comes to RAM, go with a well known brand and your pretty much set, just make sure the RAM MHz matches the limit for your motherboard, to get the best value (I selected the best ram for this builds motherboard). Performance differences in different brands or models is marginal, with many expensive brands being overhyped and overpriced. The most you'll ever need for gaming is 16GB, games just don't utilize more RAM then that, even on ultra high settings1440p with ray tracing.
I've personally used corsair ram in dozens of systems, it's a well known and reliable brand that I trust to enjoy years of gaming performance.
Fun fact there's dozens of expensive RAM kits for upgrading iMacs, little do consumers know…apple sourced most of its iMac ram from Hynix, one of the cheapest RAM brands you can buy haha, and people are spending hundreds on some fancy corsair iMac RAM upgrade kit. That's why you ask an expert like me before you spend on PC hardware.
g) PSU | Thermaltake
The one part on your build you don't want to cheap out on is the Power Supply! All the costly hardware in your build depends on that Power supply functioning perfectly, and having fail safes if it doesn't…If your cheap power supply has even one issue, you've just blown a $200-$500 graphics card or worse…it's not worth it.
There's lot's of good PSU brands: EVGA, Corsair, Thermaltake, etc. The only thing I can recommend is go with a bronze, silver or gold certified PSU and preferably a continuous power model. For a budget build or rather for pretty much any gaming PC under $2k your not going to need more then a 500Watt PSU, ever! For a high end build with multiple graphics cards, yeah you might want more power.
PSU Modular, non-modular and semi-modular
Modular means the cables come separate, to attach only the power cables you need (great for fancy builds that you want to look good). Non-modular PSUs come with a wack of cables sticking out of the power supply (tuck away what you don't use) and semi-modular PSUs come with the important cables sticking out of the power supply (like the motherboard cables and sata cables) with ports to attach more cables for other hardware as needed (less clutter but not as good as modular).
For this budget build standard non-modular PSU is fine because it provides great value, and we aren't using a tempered glass case that needs less cable clutter.
h) OS | Windows 10 Professional
I mean you don't got allot of options here…I love linux, but for gaming Windows is a must. If your gaming on an apple computer you need to evaluate your life choices xD (yes I'm a gamer using nerd emojis, please don't judge me)
---
IV. Gaming Computer Accessories
When your gaming, especially if your doing competitive play or sport's, you want accessories that aren't going to hold you back! I use one brand and one brand only…Razer. Razer has served me well for many years. They might be a bit more expensive then other brands, but they last a lifetime.
Oh and you'll know when you set your fingers on a Razer keyboard…by Zeus the keys feel sexy to press xD I swear they make me feel like more of an elite gamer…I'm actually not joking.
Gaming Computer Mouse | Razer
Basic Razer for Games like Valorant, Fortnite, shooters and other games | USA Link
12 Button Razer for MMOs like Wow, FFXIV, Eve Online, etc | USA Link
Bling Razer with RGB, when pretty lights are more important then cost xD | USA Link
---
Gaming Computer Keyboard | Razer
Basic Razer Keyboard – The best value razer keyboard for budget gaming pcs | USA Link
Razer Left-hand. Especially great for MMOs or if you want to really step up your competitive play | USA Link
Razer no-numpad RGB Keyboard – Great for small desks or where mouse space is a premium | USA Link
---
Gaming Computer Monitor | Asus all the way
Asus products last longer, they have better quality control, so yeah that's why I love Asus. I know my Asus hardware will last as long as I need it to for many years of enjoyment.
Asus 27″ 1080p 75Hz (75FPS). If you game as much as I do eye care is important. This monitor supports eye health and looks stunning | USA Link
Asus 32″ Curved 1080p 144Hz (144FPS) Curved displays look hella nice, if you have the dough, give it a go | USA Link
Asus 24″ 1080p 165Hz (165FPS) Higher FPS capability, but smaller screen size at a more affordable price | USA Link
---
A little about me
I'm a a tech with over 7 years experience building and repairing computers. I opened up and ran my own computer shop in Canada for a few years, and closed after a break and enter theft. I have repaired more apple computers, laptops and smartphones then most people will see in their entire lives, over several years. I've built low end gaming pcs of all kinds. I have an aversion to cheap parts and no-name brands so I avoid them in my builds. I care about the environment so I make my builds eco friendly, and when helping clients to build gaming pcs, I often use refurbished or second hand parts. I'm an animal loving vegan, a minimalist, a nerd and a bit of a hippie.